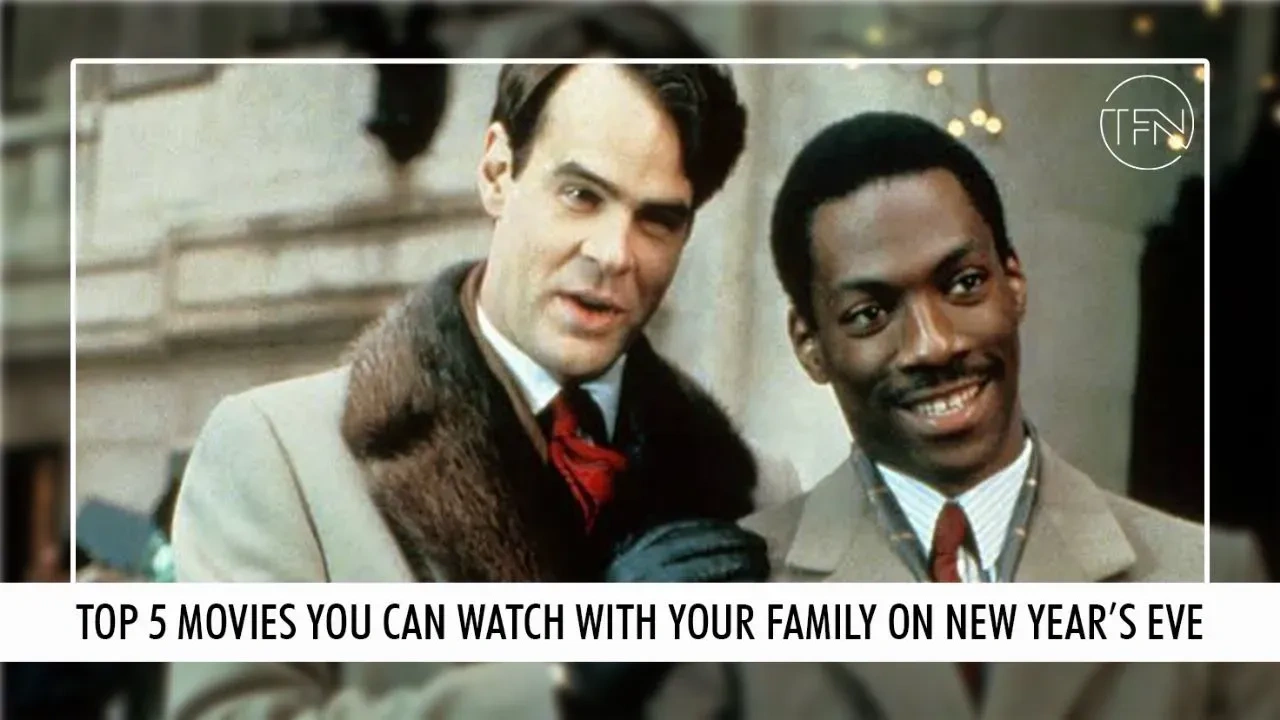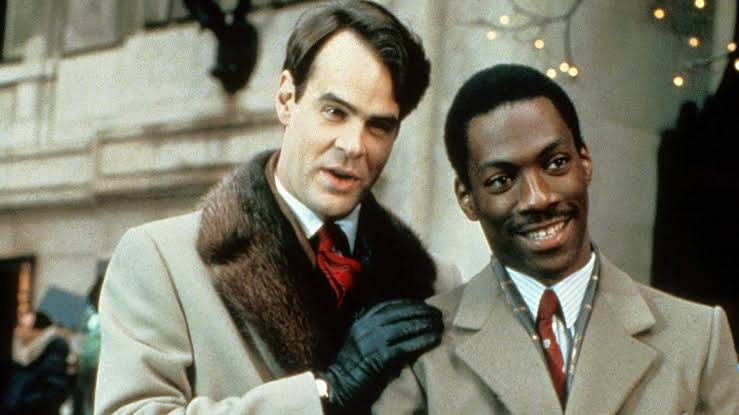 The year 2022 is coming to an end, for some people it was a good year and for some it was pretty much meh. The 31st of December is the perfect time to celebrate during the year, as it is almost the end of a year and start of another one. You start thinking about all the things you did and could have done in the past 12 months, and boy oh boy is its stressful to go through this! We recommend you to not think about the past and instead cuddle up with your little ones and your family on the Occasion. Spending time with your family will be the best thing you could do during the New Year's Eve, some prefer this and some prefer going out and drinking themselves to sleep till the till the next morning. Both are right in their places, but TFN wants the people to get back to their roots, to be with the people they love and surround themselves with that positive energy.
True Fair News believe that the culture of sitting in front of a Television with your family on occasions and watching a movie is drowning, but we won't just stand and watch and let it slip. We have got you the Top 5 Movies you can watch with your Family on New Year's Eve, set up a Barbecue and pop some champagne and juice for the little ones. There's nothing better than watching a good movie with your family on a New Years Eve. So, we have saved your time and got you a short list of movies that you can enjoy with your family.
5. High School Musical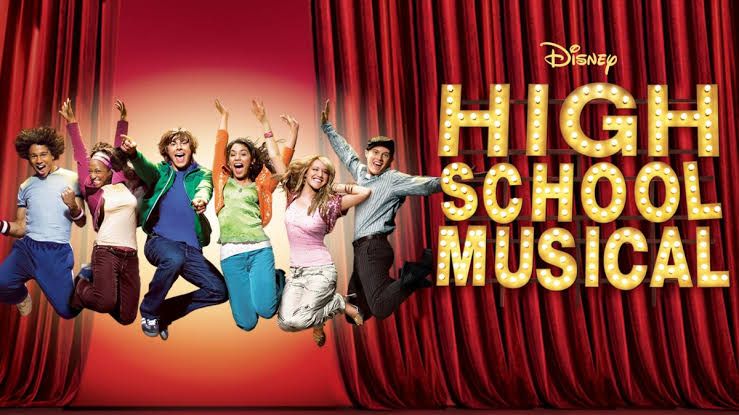 Now who doesn't know the Disney Gem High school Musical, a movie that was made for Gen Z before Gen z even existed. This list would have been incomplete without this family friendly musical, you can watch this Disney flick with your family and kids too. It has some nice groovy songs to dance to when the mood lightens up, the story starts when Zac Efron (Troy) and Vanessa Hudgens (Gabriella) meet each other at a resort and they somehow end up singing "Breaking Free" together. When the High school starts they find out that they go to the same school, and that too then being in the same class! Now the duet they sang at the resort had already set up their mood for the rest of the year, watch them sing more songs and groove to them in this amazing movie.
4. Trading Places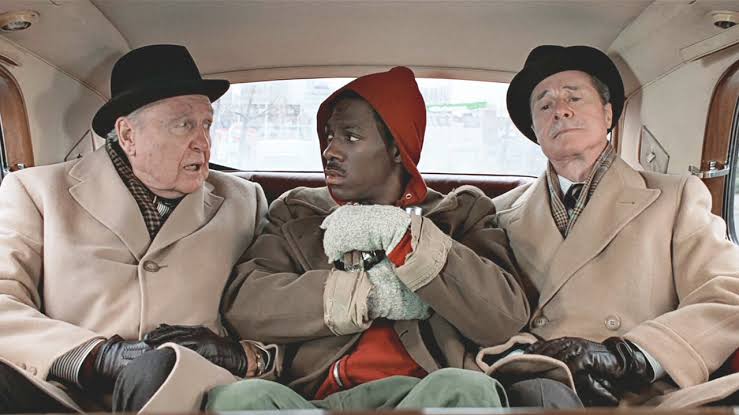 We feel that there's nothing better than having a good laugh with your family while the year ends, instead of watching some romcom or thought provoking movie, why not watch something that will make all of you laugh your belly out. Trading Places is a classic comedy film that has Dan Aykroyd and the legendary comedian Eddie Murphy, the story starts with two millionaires placing a very crazy bet on two people. The bet makes a Snobby Investor and a Con Artist switch their places with each other, they are trying to experiment About how it would work if two people from different walks of life changed their lives with each other. Both of the Actors have done a stellar job in acting and the movie just keeps you laughing the whole time, but at the end you will have a good lesson on poverty and redemption, which might come in handy before starting your New Year.
3. The Holiday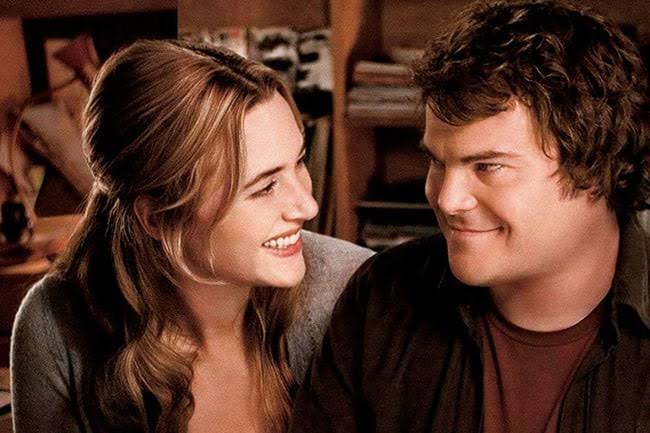 The Movie has two beautiful women, Cameron Diaz and Kate Winslet playing roles of two women who are tired living their monotonous life. The movie starts with Christmas and ends on New Year's Eve, the story gets fun when both of them make a decision of connecting each other through mail and make a crazy plan of switching places. One stays in United States and the other in United Kingdom, but somehow they managed to change places and end up living in each other's houses till new years. They decided to make this decision so they could have a change and peaceful atmosphere, but the problem starts when both of them fall in love with a local man. Watching a Funny Jack Black and a Dreamy Jude Law is a treat in this movie, this movie is great to watch on a New Years Eve.
2. The Godfather 2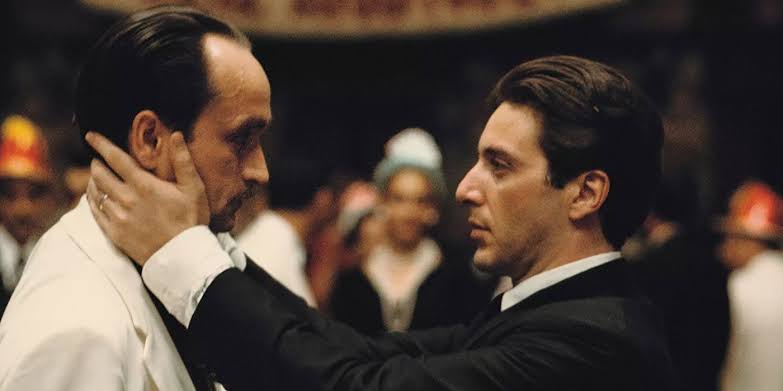 The Godfather series is probably one of the greatest pieces of cinema that has ever been made, great actors like Marlon Brando, Robert Di Nero, Al Pacino, Robert Duvall, John Cazale, Diane Keaton, etc. Is enough for you to watch the movie, in the second part of the movie you see Michael Corleone (Al Pacino) taking over the family business and trying to hunt down the people who tried to hurt his father. The Movie has some of the most beautiful scenes, the father son scene between Brando and Pacino just oozes out godly acting. Michael finds out that the attack made on his house which could have killed his wife and kids, was none other than his own brother. Fredo was always a person who was little slow and during the New Year Eve party he blurted out that he had been meeting Now Green! So, Michael gives him a kiss of death and says "I know it was you Fredo, you broke my heart". The kiss of death is given in Italian Mafias when the person is going to kill the other person, and that's what Michael did.
1.Forrest Gump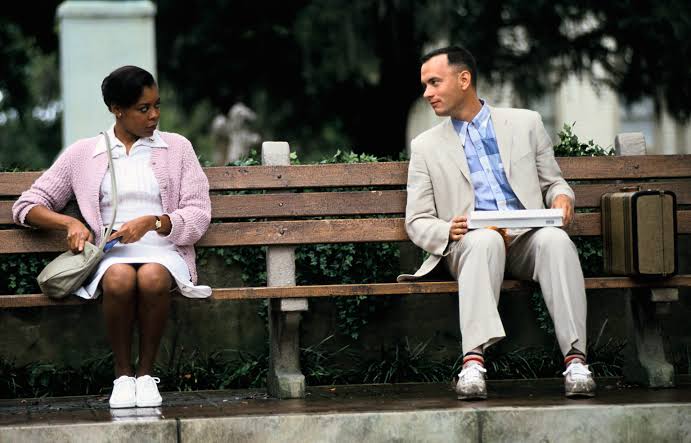 Forrest Gump is a movie that can hype you for the year 2023, it is one of the greatest motivational movies ever made. This movie put Forest Gump on the list of some of the greatest actors of all time and he also bagged an Oscar for his role. The story about a Man with low IQ struggles his whole life to get on his feet and when he does he faces a society that hates people like him. Forrest has always been in love with Jenny his childhood best friend, but when he leaves for military service that's when Forrest realizes that he's on the wrong side of the world and he'd rather be with his Jenny. Forrest goes through plenty of historical events and then returns to Jenny, but only to be rejected by her. We feel bad for Forrest but life goes on, the movie will take you on a different emotional level altogether and help you get ready and hyped for the 2023! Forrest Gump tops TFN's Top 5 Movies you can watch with your Family on New Year's Eve list!
If you liked the movie list for New Year's Eve then check out our other movie lists you could enjoy with your family and loved ones, also don't forget to give us a follow on Instagram @truefairnews.