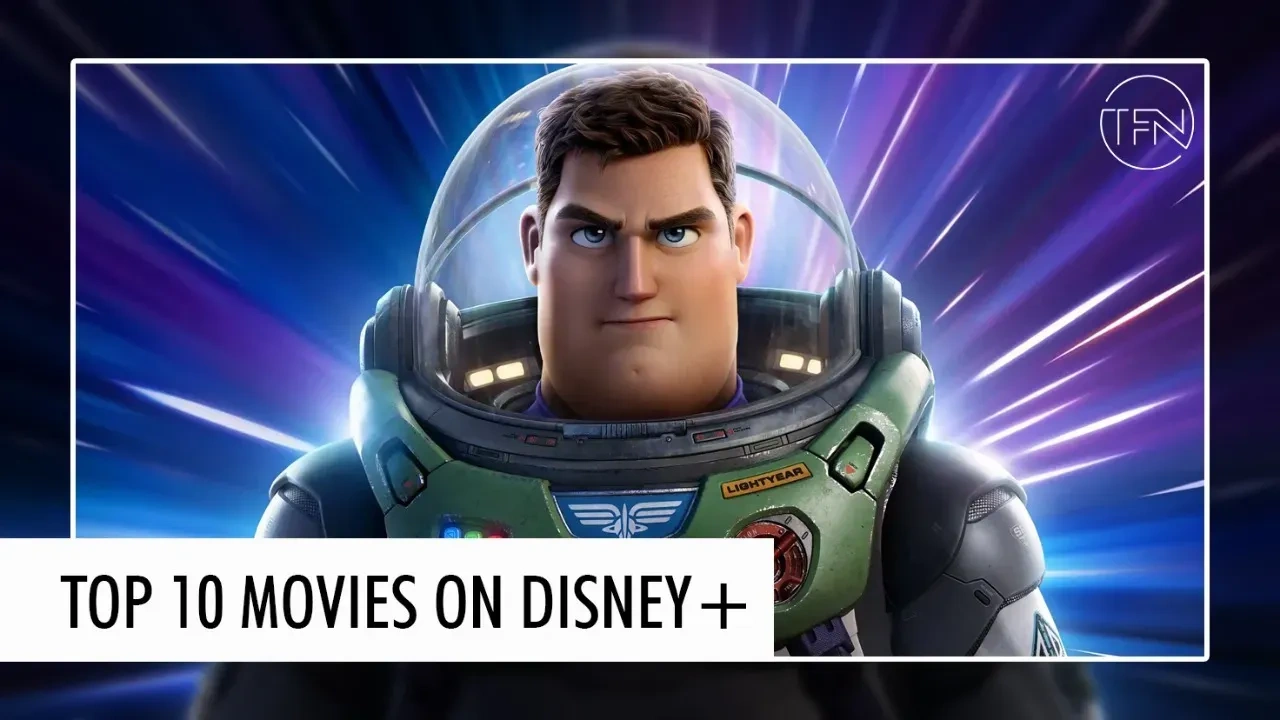 As we all know that being a Parent isn't an easy task and especially when you got young kids running around your house, but in the midst of all this chaos we try to find family time with the kids. Are you one of those parents who are looking out for some family-based movies to enjoy with your kids, if yes then we have the right choices narrowed down for you?  Disney+ Hotstar is one the biggest streaming platform right now and it has different genres of movies and shows for people of all kinds, if you are looking for a family movie night with your kiddies then grab some snacks and be ready. Disney+ Hotstar +has some of the best movies in their collection, we ask you to stay tuned for more information.
Also, Disney has 3 R-rated movies on their service, now make sure you have put parental control properly so your kids don't come across them. Disney has always been the medium of entertainment that entertained us for a very long, families love to watch a Disney movie on a cold Christmas night with sipping hot chocolate.
Disney+ Hotstar has a section of Family Movies and shows where they list down the movies that are safe to watch with your kids, some of them are Disney animated movies and the others are which you will enjoy watching too. So, we have put down this list which is a mix of both and has movies that can keep your family glued to the screen. We stirred this pot of movies on Disney+ Hotstar and pulled out Top 5 Family Movies from the best ones, so spread your legs and grab some nachos so you can be ready to have some when you're in dire need.
5. Cheaper by the Dozen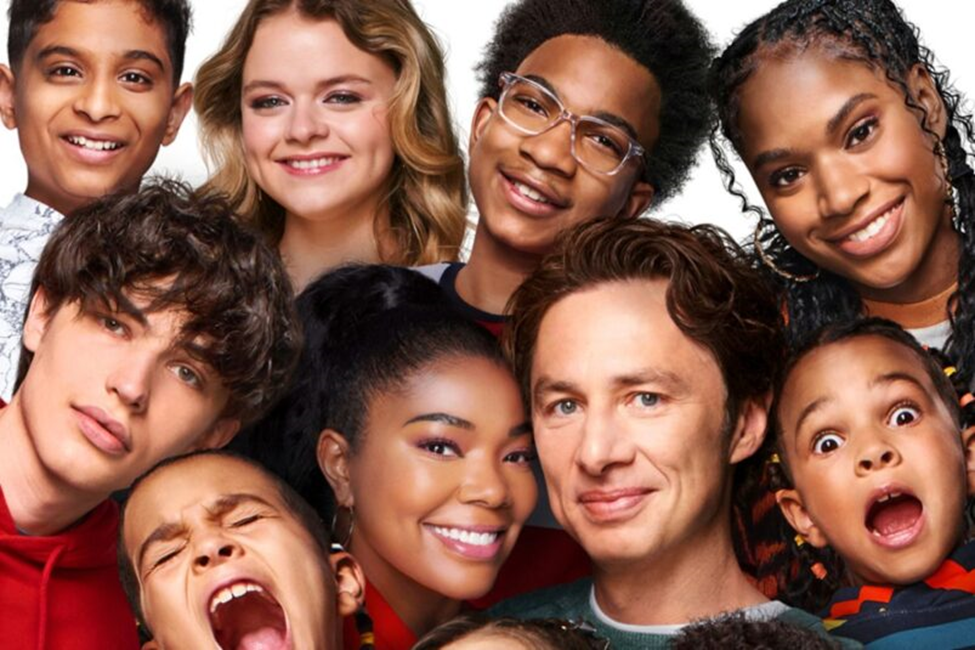 This version of "Cheaper by the Dozens" is also based on the 1948 book written by Frank Bunker jr and his sister Ernestine Gilbreth, there have been other versions of this movie too one of which was released in 1950 and 2003. This 2022 Movie is directed by Gail Lerner and produced by Kenya Barris, this story is about a couple who is trying to raise their 10 children from different marriages.
Disney has tried to show this remake according to today's culture, the parents are seen having a hard time handling 10 kids who are from different ethnicities. Zach Braff and Gabrielle Union play the parent's role very well, they are bakers who are trying to make money to support their family of 12.
"Cheaper by the Dozen" has the heart in the right place and there are moments where you will get emotional, watching a movie about family struggles with your kids can be a good step towards them understanding the struggles parents face. Maybe this can be a movie that may cause a change in their thinking and they may start behaving a bit differently with you, if not at least you have watched an amazing family drama with your kids.
The child actors have done an amazing job portraying their serious and funny sides in this flick, they are a perfect give and take with their elder contemporaries. This movie is funny and full of wholesome energy, at times you feel like you've put a camera inside a family's house and watching their day-to-day lives. If you're looking for a movie with some lessons and gags then Cheaper by the Dozens will be a good choice, so hold your kids close and enjoy it.
4. Coco
Pixar is known for creating movies of different cultures and it has really hit it out of the park with this one, "Coco" is a masterpiece of an animated movie created by Pixar animation studio, it has everything you would need for a family movie. This story starts with Miguel who is a 12-year-old kid who loves music and wants to be a singer, but the problem rises when he knows his family has put a ban on music for generations.
This puts Miguel in a dire situation where he can't be honest about his dreams with his family because he knows they won't accept his dream. Pixar animation studio has created Coco and they have done a wonderful job on this story of a little kid wanting to be a singer. Miguel is a Latina and Coco is a movie that focuses on the Latino community and their struggles, the music and visuals are wonderful it will keep your family entertained throughout the movie.
Coco bursts with colorful visuals and life, just like we might expect from a Pixar Animation Studio. The movie is soft and tender but it doesn't shy away from teaching us about the reality we must face, it's just the perfect blend of heart and authenticity. Your kids will love to watch Miguel discover and flourish in his dreams when he visits the land of the dead and meets his grandpa who has been a musician in his life, the skeletons grooving to the tunes played are a delight to watch.
Coco isn't a musical, but the songs you hear in the movie might make to your Spotify lists. This Movie is an open heartfelt tribute to the Mexican Culture but more than that it's a universal story of how important our families are in our lives. This will bring you closer as a family as you learn lessons during the movie, it will hold a special place in your heart and your kids might watch it more than once.
3. Better Nate than Never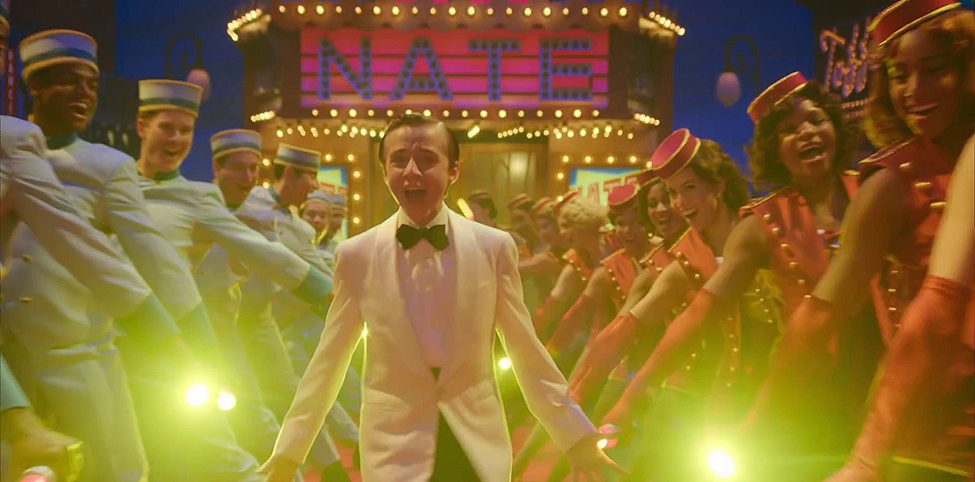 I know you must be thinking of "Another Musical" right? But this story is something you would enjoy watching with your family. A Boy named Nate Foster is crazily passionate about musicals and also dreams to be an actor, but his pals at the school think he is someone who can't do it. But when no one believes in us we got our best friends right, so just like this, his best friend called Libby Renee believes in Nate and his dreams.
They start planning how they can start and take the first step toward their dreams, so they come up with an idea where they plan to run away to New York and audition for a role on Broadway! Now getting a part in a broadway play isn't a joke, but knowing they have sneaked away from home they have to give their best.
Nate was someone who even struggled to get roles in his school plays, but this didn't kill a bit of his enthusiasm to be an actor on Broadway. This musical comedy is directed by Tim Federle and is based on the novel called "Better Nate than Never" from 2013. If you're in search of a family movie that won't bore you then this might be the one, because watching Nate running around to achieve his dreams will keep you on your toes too.
Watching kids perform theatre has to be one of the best experiences, as theatre itself has been a voice for communities. It makes you laugh, cheer, cry, and be angry. Nate is the kid who wants to be a theatre artist and move people with his performances, watching him achieve his dream might make you emotional during the movie. We all have a dream in our heart that sometimes we can't say out loud or the ones we had to give up to settle down in normal life.
When Nate finds out that he can't audition without a guardian, then he plans to get help from his aunt Hiedi played by the "Friends" actor Phoebe. Hiedi also plays an actor supporting herself by working as a part-time caterer, she showers Nate with auditioning tricks and lets him stay at her place when he is selected. By the End of the Movie, your kids might ask you to enroll them into a theatre group.
2. Sneakerella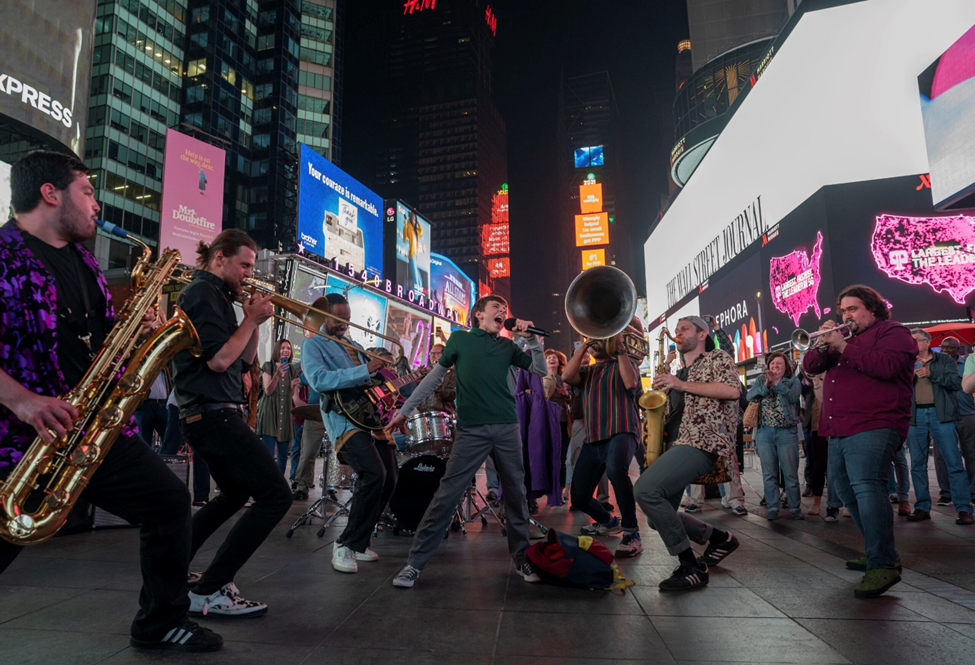 We all know about the amazing Cinderella Fairy Tale right? Yeah, but this is cinderella with artistic sneakers and no glass shoes. Sneakerella is a musical comedy directed by Elizabeth Allen Rosenbaum and penned down by Joseph Raso and David Light. The main character El, is a kid who dreams to be a sneaker designer, but when he discloses his dream to his close ones they take it as a joke and something which should not be taken seriously.
The Sneaker Culture is a million-dollar industry in the world, and some sneakers are more expensive than cars. Sneakerella is a musical dream movie that tackles the cinderella story in an urban way, the lead hides his crazy artistic talent from everyone and keeps dreaming of his unimaginable dream. El has a stepfather who is already overburdened by handling his kids and their expenses, so he doesn't want to burden him with his own big dreams.
El has two stepbrothers who are always trying to put him down in any way they can, they hate how El lives and make fun of his dream job. During an encounter set by the sneaker gods, El comes across Kira King who is the daughter of Basketball player Darius King who also happens to be a sneaker business king. They both clicks with each other and sparks fly around, Kira and el start developing a bond over their love for sneakers and this helps El get closer to his dreams. He soon starts his journey of being an artistic sneaker king and is now ready to face the world and dream big, this movie will make you and your family enjoy the journey of El and his sneaker dreams. If you have kids they will stay engaged in the concept, as sneakers are something the youth is buzzing around. So, hop on Disney+ Hotstar and select this movie to enjoy with your loved one, we are sure you won't be bored.
1. Buzz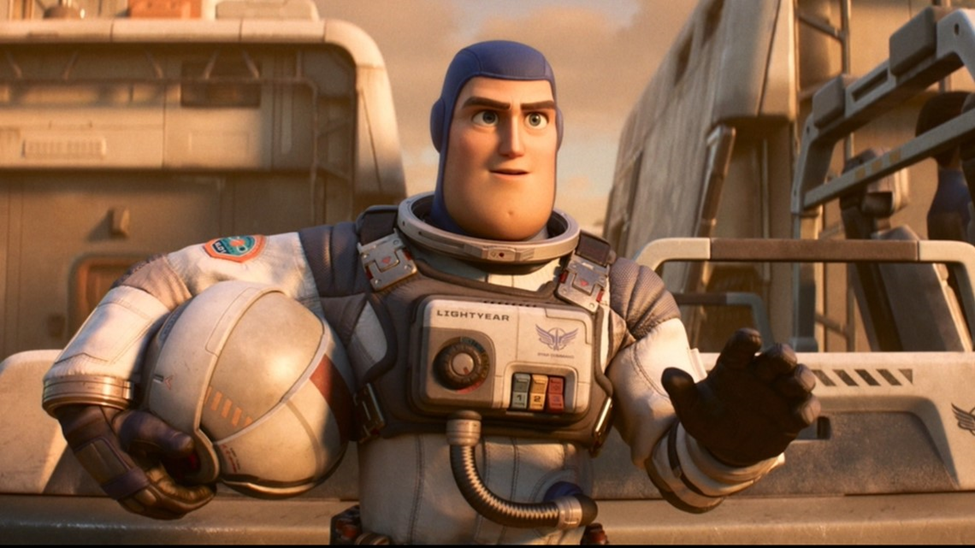 The character "Buzz Lightyear" was first seen in the original Toy Story Movie, which became a milestone for animated movies after its release. Buzz is voiced by our Captain America Chris Evans, he has done a wonderful job in dubbing and bringing Buzz Lightyear to life. Toy Story was the perfect film to watch with your kids, as it has toys that the kids love the most. Now imagine them developing an imagination where they see their own toys having a personality and accent of their own, this is what makes this Pixar Animation so beautiful.
Pixar has done a wonderful job with this movie about Buzz Lightyear and his space journey, the character of Buzz is a plastic toy that has a laser, wings, and a space suit which makes him stand out as the coolest toy in the bag. The famous dialogue by Buzz which goes as "To Infinity and Beyond" made kids all around the world repeat it, if you watch this with your family then your kids are definitely going to love this spin-off of the Toy Story franchise.
You find Buzz on a hostile planet which is lightyears away from our earth, he has the support of his comrades and commander during this mission.  When buzz tries to return back to his home planet from his mission where he is joined by a robot cat called Sox, there are also a bunch of young recruits who help buzz along the way. Then enters Zurg, the enemy of Buzz Lightyear, he then tries to fight him with his army of space robots and makes the situation worse.
We don't want to reveal everything about this Pixar movie, as we think it would be better if you enjoy the plot onscreen instead of reading it in this article. Buzz Lightyear will always be one of the best creations of Disney, and this movie puts a stamp on him that he is indeed the Hope of the Universe. This movie tops our list of "Top 5 Movies to watch on Disney+ Hotstar with your Family and Kids" because it connects to elders and kids both, we are sure you would love to dive deep into the space of Buzz Light Year.
We hope you liked our collection of Top 5 Movies to Watch on Disney+ Hotstar with your Family and Kids, we hope you enjoy these wonderful movies to their fullest. We also have Top 5 Movies to Watch on Netflix with your Family and Kids and Top 5 Movies to Watch on Apple Tv with your Family and Kids, if you got a subscription on these platforms then you should check out these lists. Please give us a follow on our Instagram account @truefairnews to stay connected with us.