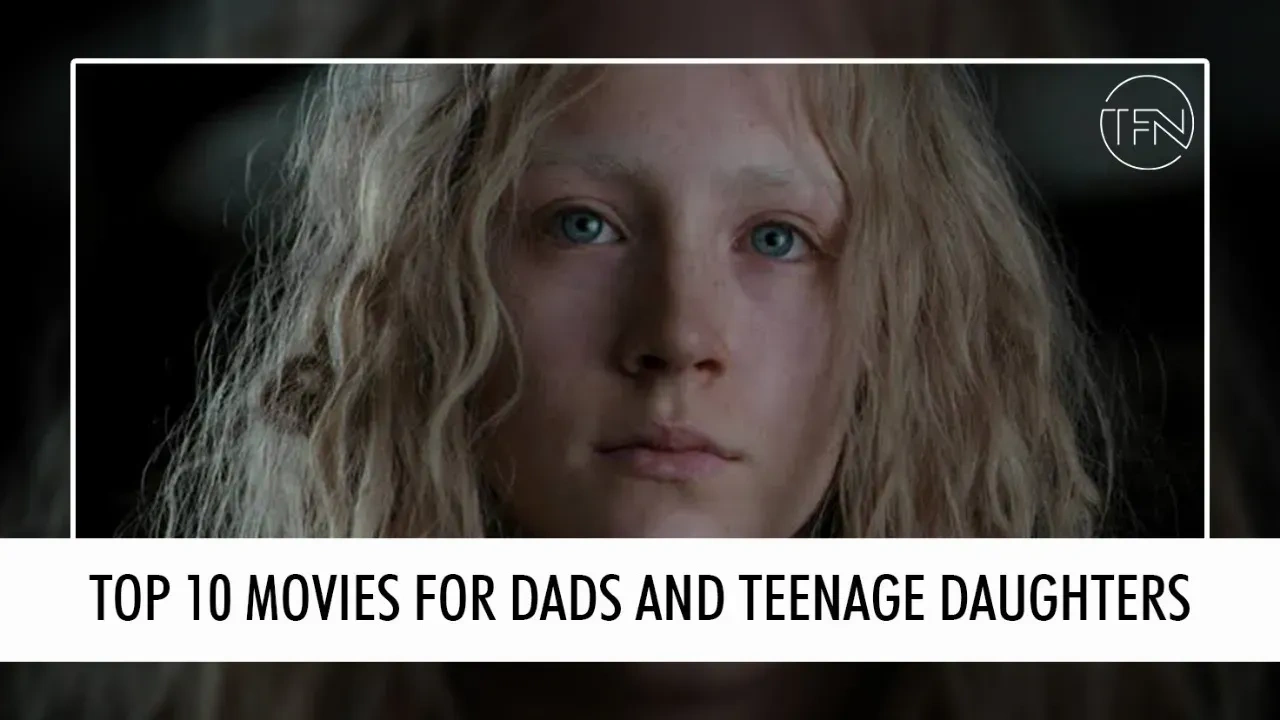 As little kids we all grew up loving our parents, a mother is always close to her son and a daughter to her father. But the relationship between a father and his daughter is always different, the daughter's first love is always her father. Her superhero who would protect her from all bad things in the world, unknowingly they also try to find a man similar to their dad. Because of the standards set by her father, the way he takes care of her and treats her like a gentleman.
Every Father Daughter bond Is beautiful, there are many movies that have been made on this topic. But there are some who managed to depict the beauty and love in this relationship, we have listed down the movies for you. So, you won't have to go through the hassle of finding the best ones, you can grab some popcorn and sit with your daughter and check out this list of Top 10 Movies for Dads to watch with their Teenage Daughters.
10. Definitely Maybe
Ryan Reynold who is one of the funniest men alive plays a father in this Rom-com which will make you go aww. After his divorce from his wife, he is turned into a single father, he doesn't have any idea of taking care of his daughter. You watch his character grow different over time, and his little daughter is the best little helper for him. She makes his life easy after the divorce, but he is continually hogged by questions he can't answer!
She starts asking him questions about his past, and also about his relationship history. His daughter Maya starts asking her father about how he and her mother met, and how they fell in love and decided to get married. You see them bonding over these little cute things, and as time passes you see them getting more comfortable. This is a cute movie that you can watch with your teenage daughter, so go ahead and add this one to your list.
9. The Descendants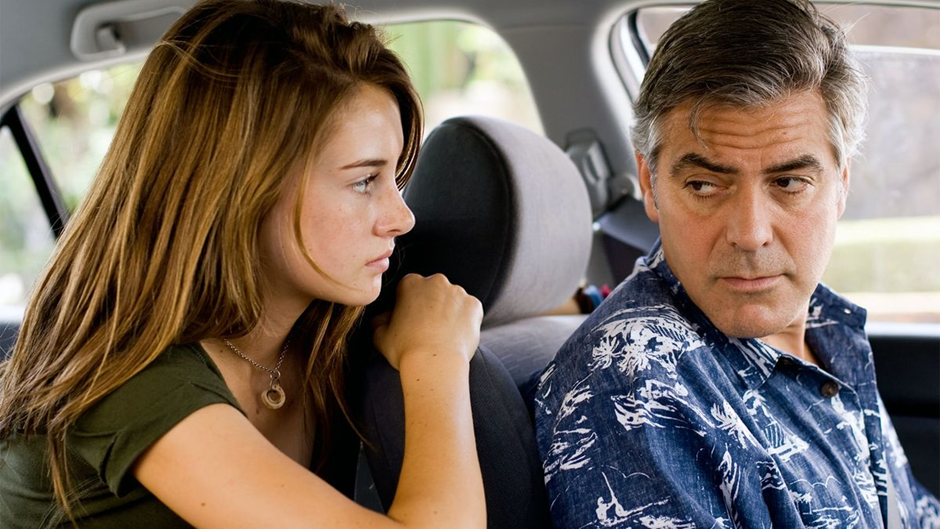 The Man who will always stay handsome "George Clooney" and the girl who never grows old "Shailene Woodley" play a father-daughter duo in The Descendants. When the mother falls into a coma, Matt King (Clooney) tries to rebuild his relationship with his daughters. Matt becomes the coolest dad to ever exist, and you see him talking to his daughters as if they are mates.
They could talk about anything about their lives with him, and he wouldn't judge them and guide them toward a better path. The Road trip changes the whole relationship and mends it, you see them going through issues and watch them coming out of it.  The movie is a Rom-com and it depicts the father-daughter relationship in a cool way, that's why it's on our list of Top 10 Movies for Dads to watch with their Teenage Daughters.
8. Hearts Beat Loud
A Father and daughter movie that has music in it? That's something cool! A Tale of a father and his daughter who have the same passion for creating music, you see them jamming and creating new songs inside their own four walls. Hearts Beat Loud is a very joyful movie that will put you in a happy state, it makes you groove to the tunes the duo play. They write and create a song together during the summer break, and when she heads to the college and finds out the song has taken off!
You watch the daughter trying to figure out her life in music and college, she tries to manage both and has problems doing so. But the fun about the movie is watching the duo create magic with music, we know how music touches our souls. And we can surely say that this dynamic father and daughter touched our hearts in this movie. You need to watch this wonderful movie with your teenage daughter, it will surely make you create something meaningful with her in any form.
7. The Little Mermaid
So, Ariel is basically in her teenage years and she is acting rebellious against her father, who is the ruler of Atlantic "King Triton". This Disney movie changed the lives of many little girls and made them feel the joy of enjoying this wonderful movie, Disney has always been on point when they delivered female characters that inspire little girls and teenagers. King Triton is an overprotective father who is always worried about ariels safety, but she wants to explore and be left free from the hassles of life underwater.
She falls in love with the prince and this is where all her problems start, she agrees to a deal with the devil Ursula. But little does she know that she is about to lose her father's life and hers in the exchange. But everything changes when he finds out and proceeds to save her, this story shows you why you should always listen to your dad! Disney Princesses will never go out of trend, and that's why it's one of our Top 10 Movies for Dads to watch with their Teenage Daughters.
6. Piku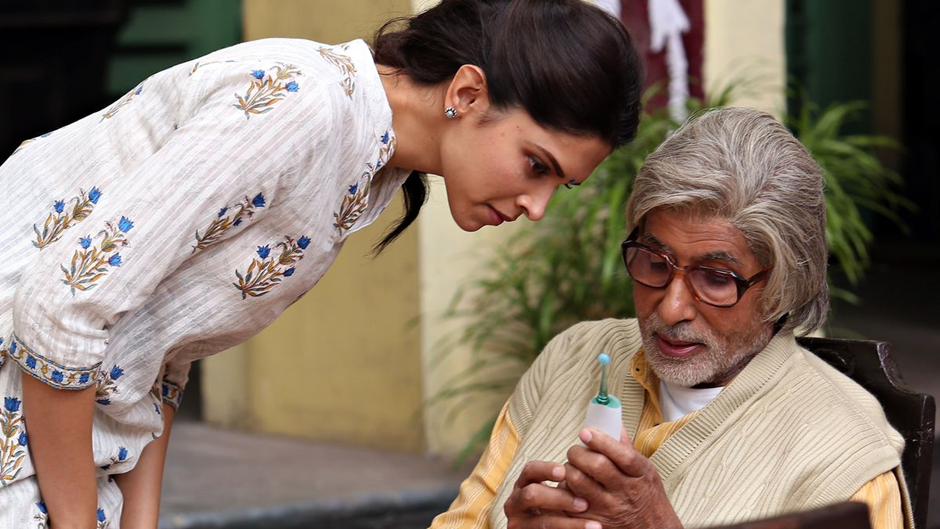 A Hindi movie from Bollywood starring Amitabh Bachchan, Deepika Padukone, and Irrfan Khan! What a stellar cast of actors for this amazing story, it is directed by Shoojit Sircar. The movie starts with a road trip of the father-daughter duo who are en route to Kolkata, you see how the taxi driver (Irrfan) is stuck between the funny and serious relationship of this dui=o.
But you see him slowly becoming a part of their conversations and starts offering his opinions, most of the time you see the daughter trying to control her father's funny behavior. As a good daughter, she manages her whole day according to his needs, she is always there as a child for her father. They fight a lot and argue, but their love can be felt through the screen when you watch Piku. If you're looking for something funny and serious, then you should check out this movie with your daughter, we are sure it will be worth your time.
5. Father of the Bride
This movie has to be seen by a father and his daughter; it is the one that was released back in 1991. The lovely Steve Martin plays a father who is stuck in the whirlpool of the madness of his daughter's marriage, he tries to tackle the problems that keep coming at him during this time. The Movie is filled with humor and also has moments that will make your eyes wet, he isn't happy with his daughter's sudden choice but all he can do is wish her well.
She decides to marry a guy she has recently met, and he thinks that isn't a great idea and that she should think more about marriage as it is the biggest decision. It is definitely the movie that will make you cry at the end, as for every father giving away his daughter is the hardest thing for him. Father of the Bride is funny, emotional, humorous and the perfect movie to watch with your teenage daughter, we had to put it in our list of Top 10 Movies for Dads to watch with their Teenage Daughters.
4. Bend it like Beckham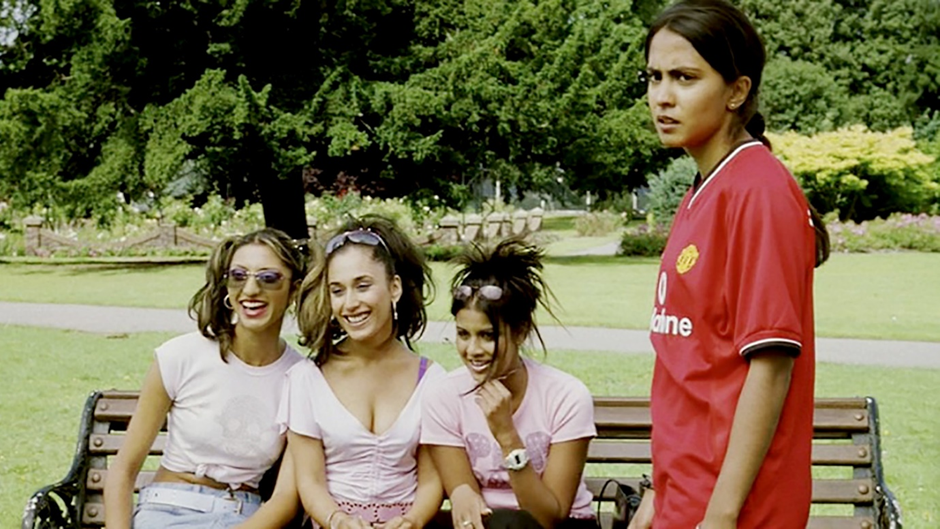 Yes, an Indian Girl who lives in the UK with her family wants to play football, and that too for her favorite club Manchester united. You see Jess Bhamra comes from a very strict Indian household, where the child is supposed to go according to the rules set by the parents. When she asks permission to play football, her family disallows her to do so and asks her to not even think of something like this ever again!
This Movie also has Keira Knightley who plays the foe turned best friend of Jess in the movie, one day when she plays for fun with some girls a coach comes across her. He convinces her to play for his semi-pro team and thus the hiding boots and playing football game starts, the family has no idea that Jess has been playing football. This is an amazing movie to watch with your teenage daughter, as you may find out more about her dreams and goals for the future.
3. Dangal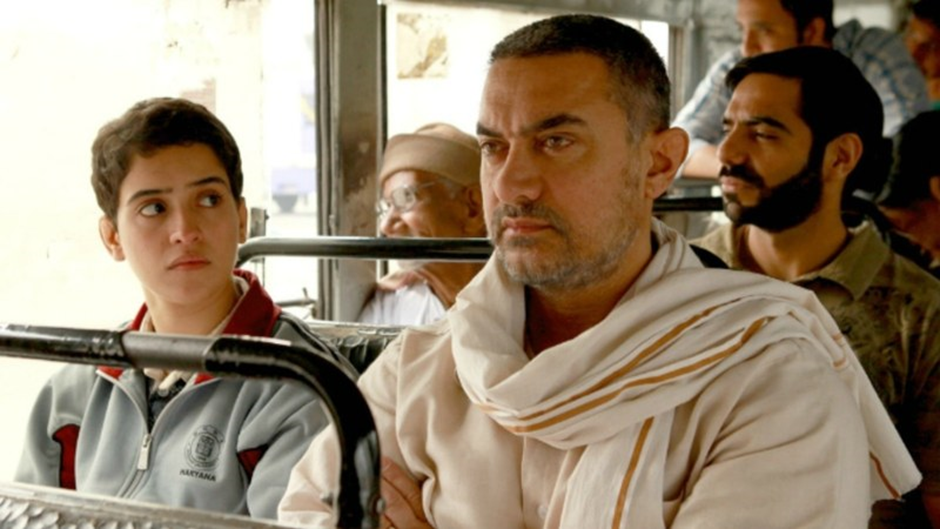 Based on a real story about the Olympics Medal winning girl and her father, Aamir Khan who is one of the greatest actors in Indian cinema plays a dotting Indian father in Dangal. Mahavir Phogat (Aamir Khan) is a retired medal-winning wrestler, he always wanted a son who would win a gold medal for his country. But all he had were two daughters, and he decided to sleep on his dream and forget about it.
But then he realizes that a gold medal is a gold medal, doesn't matter if a girl wins it or a boy! So, he starts training his daughter Geeta and Babita and teaches them his wrestling moves. They chop their hair short and fight guys who are stronger than them, with their fathers' skills they beat the boys to dust. The father may look like a strict person who controls his daughters to win gold medals, but the last scene when Geeta Phogat wins the Gold Medal and the visual of her father crying will give you goosebumps. This movie portrays a very strong father-daughter duo, and it deserves to be in the top 3 of our Top 10 Movies for Dads to watch with their Teenage Daughters.
2. Interstellar
People think Christopher Nolan's Interstellar is just a story about Space, Time Travel, and Black Holes. But actually, the most important part of the movie is the relationship between a teenage girl and her father who is leaving on a one-way trip to space, he has been chosen for a mission and has no idea if he would be back. The relationship between Cooper and Murf is so beautiful, it will make you curl into a ball when she cries the moment he leaves for the mission.
The daughter thinks that she has to stop her father from leaving, because of a message in morse code that says "S.T.A.Y". But he doesn't believe her and thinks it's just her trying to stop him from leaving when he returns from the mission, he is the same age but Murph is a 90-year-old woman. He meets her on her deathbed and she is surrounded by her family, she asks him to leave and says "No Parent deserves to watch their child die". Interstellar is a masterpiece and is something that you can watch and enjoy with your teenage daughter.
1.Hanna
Now this one is a badass one where Siaorse Ronan plays Hanna who is an assassin, she has lived with her father in the wilderness since she was two years old. Her father is a retired CIA Agent and well-known assassin, he trained her to become just like him and taught her every skill in the book. The father-daughter duo is almost unbeatable, and the reason he teaches her to be an assassin is so she could protect herself against bad people.
You see her playing a cat-and-mouse game with Cate Blanchett, these two amazing actresses trying to break each other down is a treat. Her Father Eric Bana teaches her to become a master murderer who can kill people easily, but he has also read her bedtime stories and taught her about art, music, and nature. Besides being a dangerous assassin, Hanna acts just like a teenage daughter who is upset with her dad at times and wants to explore more things. The dangerous yet lovely father-daughter assassins top our list of Top 10 Movies for Dads to watch with their Teenage Daughters.