The hardest task in all of humanity is to choose a movie that the whole family can agree on, the kids need something cartoonish and the mom wants a romantic movie, we also have our oldies who would ask us to switch on their favorite movie for the 200th time. How do you fix this situation? Well, we have got you some of the best movies that you can watch with your family, they are fun and have some of the best classics. It was a tough task to gather this information, but at TFN we think about our people and we had to help you out on this one.
Bringing the whole family at one point and making them sit down for a movie is tough, especially in today's time when things are superfast and stuff like short movies have come out. You can watch any of these movies with your loved ones, some of them are so fun that your kiddies will be glued to the screen and you wouldn't have to worry about them jumping here and there. So, grab your popcorn, stretch your legs and enjoy this list of Top 10 Classic Family Movies Everyone Will Enjoy.
10. The Goonies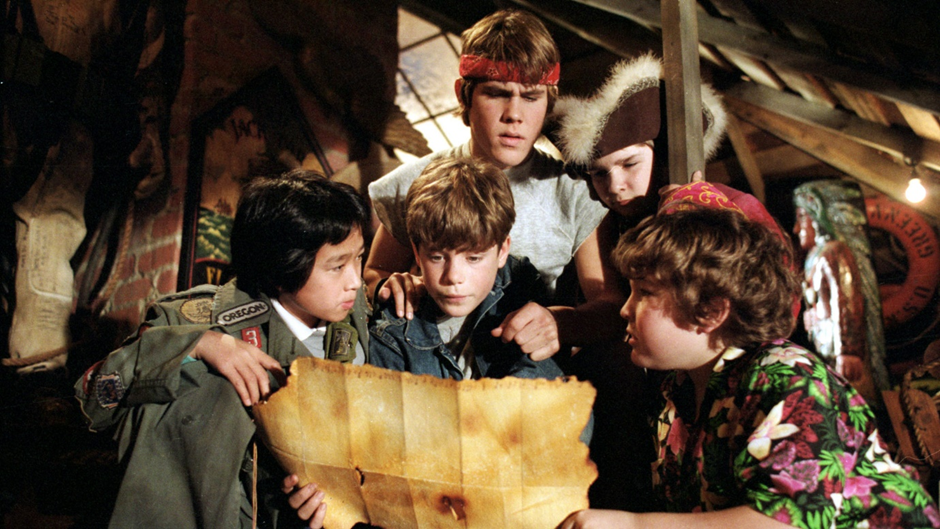 The Goonies will be the best choice of movie to keep your kids in one place, the subject of the movie will keep them hooked. The story starts when a group of friends finds a map that has a long-lost treasure of a real pirate! They decide to take on the journey and find the treasure for themselves, during the journey the group of friends faces a lot of obstacles that would stop them from reaching the treasure. They face a dangerous family of criminals and also a Giant being, but the fun is in watching them go through all the traps to reach their goal. The adventure and comedy in The Goonies will light up the atmosphere of the room and will give your kids something to enjoy.
9. Ghostbusters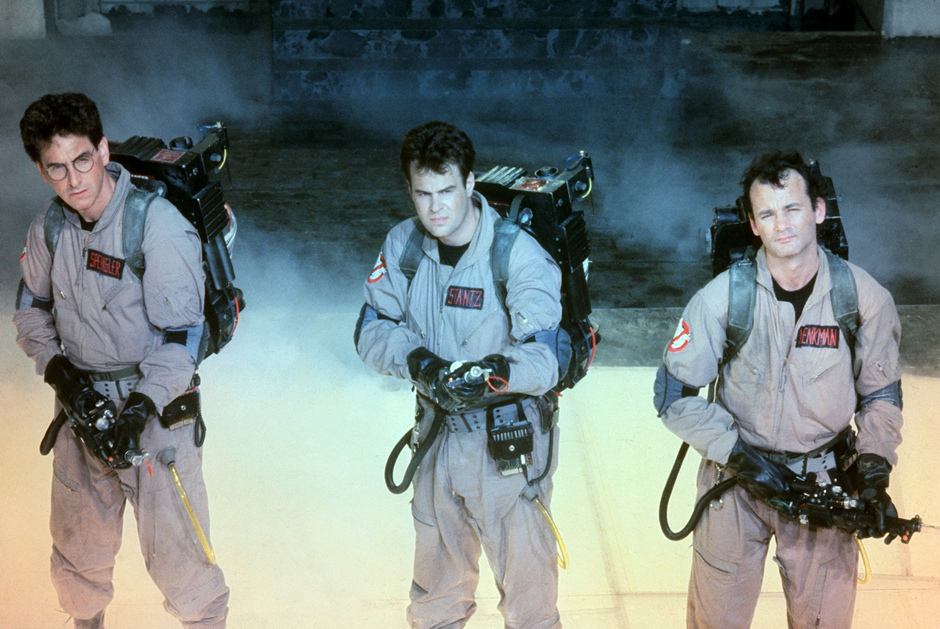 When a group of friends loses their academic posts at their university they start "Ghostbusters", where they will hunt down ghosts, demons, ghouls, hobgoblins, etc. It's a fun movie to watch if you're looking for something spooky and comedy, as the movie doesn't teach you anything but somehow it is perfect. Hollywood has been trying to recreate the magic the original Ghostbusters did, but they should just stop as that's not possible. Somehow the classic is the movie that people go back to when they feel to watch it, the funniest scene of the movie is the ghost make-out scene. You want to close your kids' eyes during that scene, or you will have a hard time explaining that one.
8. Hook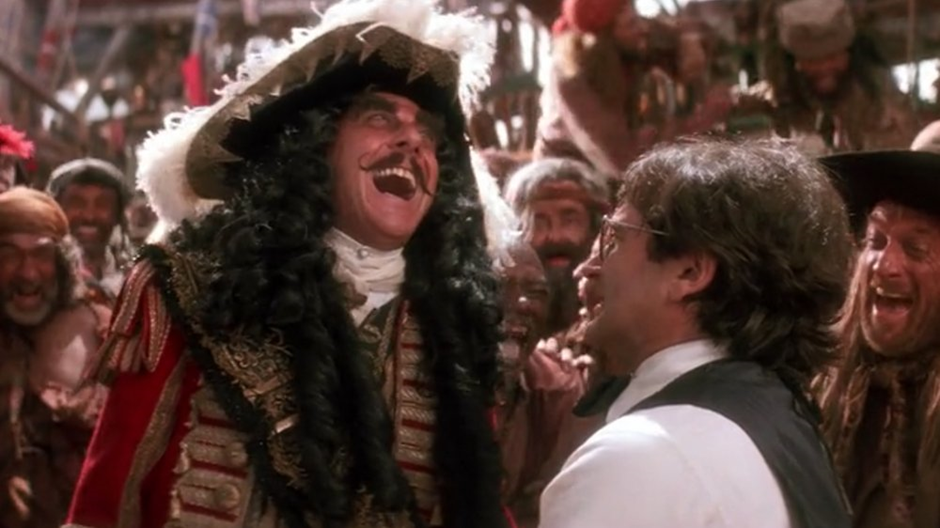 The story of Peter Pan is one of the classic stories of all time, it has been made into movies and cartoons many times now. The Movie Hook will make you believe in fairies again, the movie directed by Steven Spielberg and starring the great late Robin Williams really feels like a dream. The movie also gives us a story about Captain Hook who isn't shown much in the peter pan tales, Robin is an adult Peter Pan who has to go back to Neverland to face Captain Hook. The reason Peter has to take on Hook is that he has kidnapped his children, this would be a fun movie to watch with your whole family and that's why it's on our list of Top 10 Classic Family Movies Everyone Will Enjoy.
7. Casper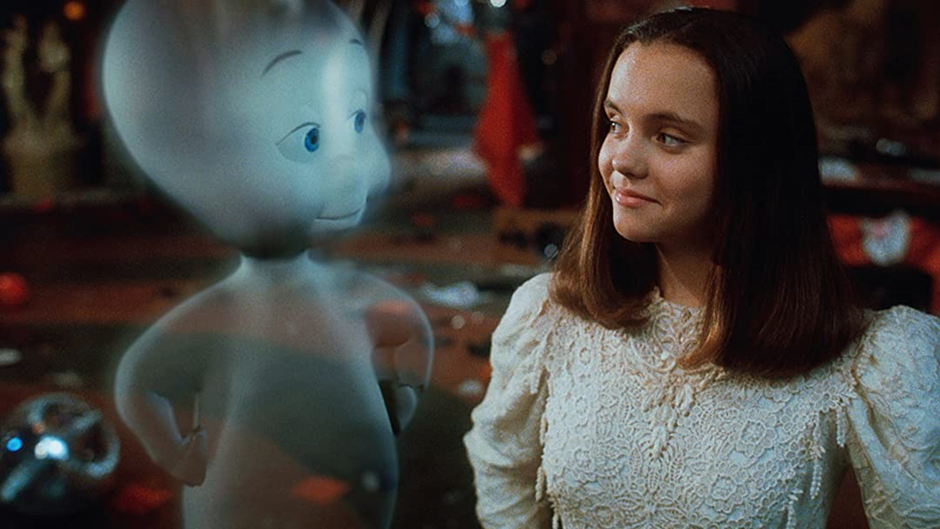 There are dangerous scary ghosts, and then there is Casper who is the cutest ghost of all time. Casper and his ghost uncles have haunted a mansion in Maine, they like to create trouble for people who move into this house. But when a little girl and her dad move into the mansion, somehow Casper and her become friends. Now the Uncles hate the fact that Casper is happy and that too with a human child, they do everything in their power to scare the uncle and his little girl out of the house. Casper would be the perfect movie to also watch on a Halloween Movie Night with your family.
6. Grown Ups
Grown Ups has the cast of the funniest people existing in Hollywood, their leader being Adam Sandler playing the Hollywood Guy. The movie shows us how childhood friends turn out when they go away living their own lives and then come back for their basketball team's coach's funeral. They meet their friends, their rivals, and also their bullies, during one face-off they are challenged to a basketball re-match by one of their childhood rivals. This movie has some PG-13 scenes and dialogues but it is perfect to watch with the elders in the family, it will make you relive your childhood if you're of those who reminisce on their past. Grown Ups is a perfect Comedy Pop Corn movie and that's why it's in our Top 10 Classic Family Movies Everyone Will Enjoy.
5. School of Rock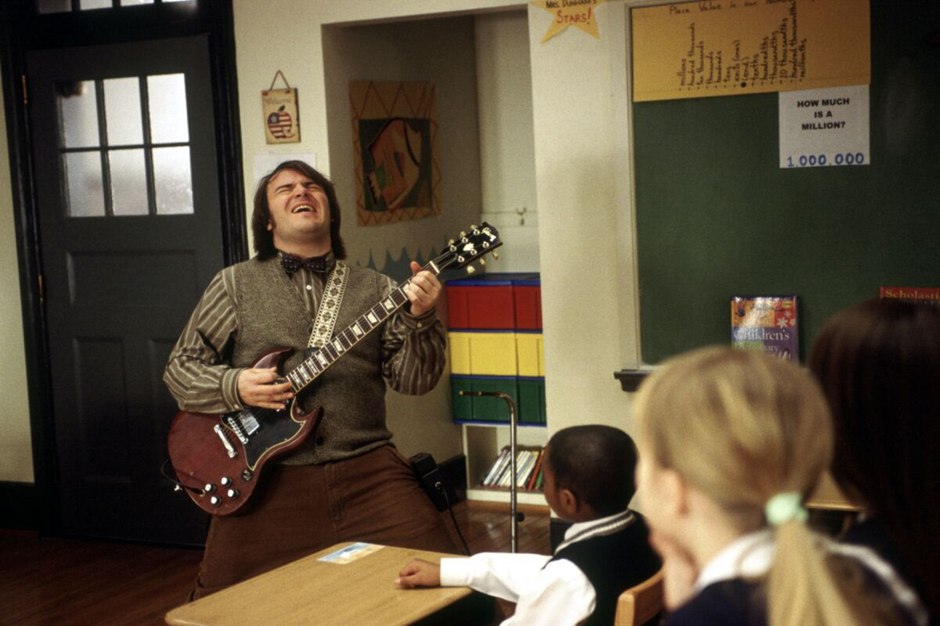 Jack Black is one of the funniest and nicest actors in Hollywood, he plays a guitar player in a band and that too a good one, (That's what he feels) We all know the feeling of getting fired from our jobs, this is what happens with Jack and he is worried because he had no back-up plan other than being a guitar player in a band his whole life. He tries to do all kinds of jobs but keeps failing miserably at them. He later fills in as a Substitute Music Teacher at a private elementary school, this is where all the fun starts to kick in. You see Jack's character who loves Rock & Roll teaching the students about it, he lets loose and makes the whole class laugh and enjoys his mini concerts inside the four walls of a classroom. School of Rock is a perfect movie to watch with your family, both adults and kids would enjoy the flick.
4. Scooby-Doo
Scooby-Dooby Doo, where are you? We all have heard this dialogue at one point in our lives. The classic cartoon was turned into a movie, and let's say that they did it perfectly and captured the essence of Mystery Inc. The group embarks on a journey when they find out that a ghost has taken over Spooky Island, they have to save the people visiting the island and the party scenes. Watch them solve the mysteries to reach the ghost, the ones who loved the classic cartoon will enjoy this movie. The animation of Scooby is perfect, even though it was done in the early 2000s, the relationship between Shaggy and Scooby will keep you hooked on this movie.
3. Jumanji
One of the biggest classic movies of all time, Jumanji took over Hollywood with its new concept and story when it came out. The great Robin Williams had to be the lead character of the movie, a story where a board changes the lives of the people playing it. Imagine throwing the dice to get number 4, and there are wild animals running outside your house. The Family would enjoy this one and watch how they try to win this game and save their lives; the CGI is strong in this one despite being released back in 1995. That's why this classic is top 3 of our list of Top 10 Classic Family Movies Everyone Will Enjoy.
2. Doctor Dolittle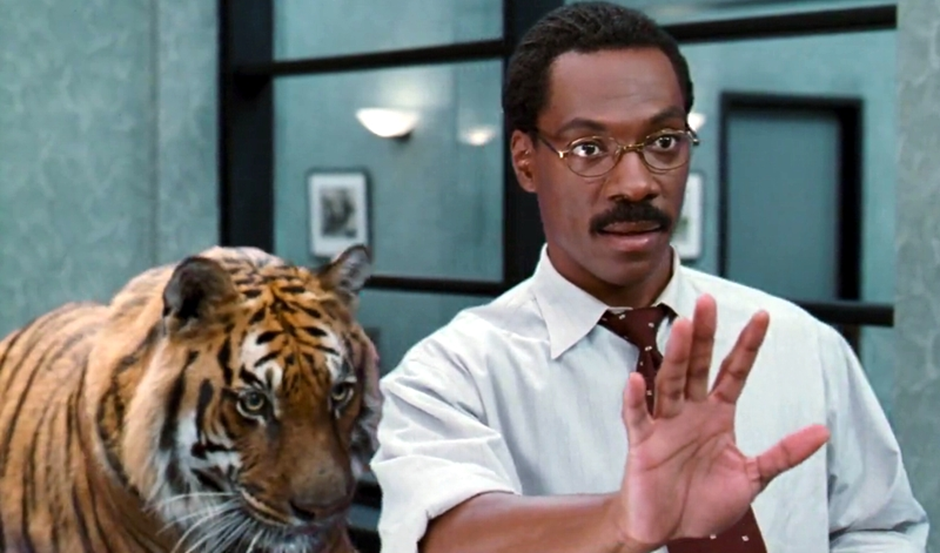 Eddie Murphy plays a physician that has the ability to talk to animals, he has had this supernatural power since he was a kid. The story is fun and supplies your comedy and warmth, but sometimes the sense falls short, but hey! We have animals talking to Eddie Murphy here! Don't look for sense anywhere in this movie. This is one of those movies that will always come back to your screen, the harmless comedy and use of CGI are perfect in Doctor Dolittle. The Animals characters are wholesome and will make your kids ask you for a pet tiger when the movie ends, now that's up to you on how you're going to handle that situation.
1.Honey, I Shrunk the Kids!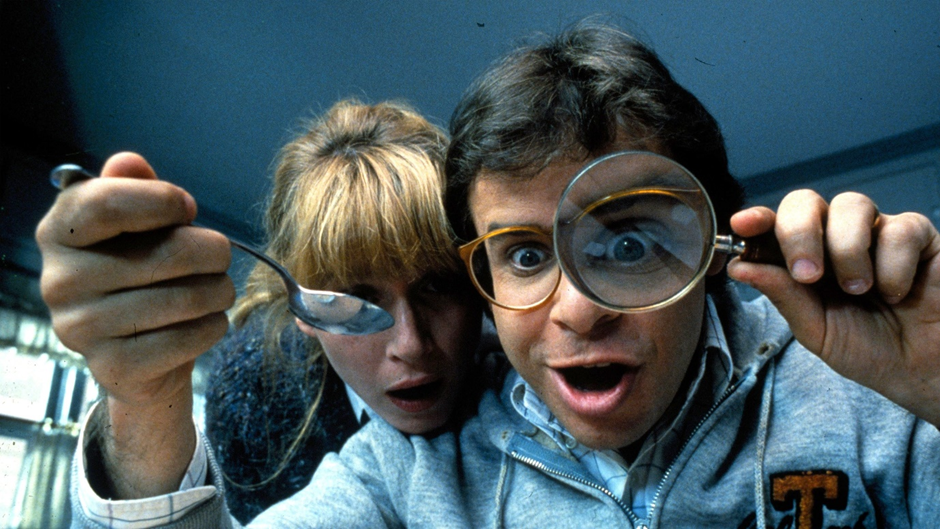 We think Honey, I Shrunk the Kids! Might be the perfect family movie to watch on a lazy evening, a Scientists dad who accidentally shrinks his kids and neighbourhood kids into tiny humans, so tiny that you need a magnifying glass to watch them. Watch the kids try to escape their lawn and battle weird creatures, while also making friends with an ant. Your kids will be fascinated watching this movie and watching the kids cross the hurdles, the perspective shown in the direction for eg; The kids taking shelter under a leaf from the water coming out of their sprinklers or diving inside a milk cereal bowl is crazy! The scientist dad is fascinated by what has happened knowing his machine worked but he tried to find a way to turn his kids back to normal, this flick is perfect for a family and that's why it tops our list of Top 10 Classic Family Movies Everyone Will Enjoy.