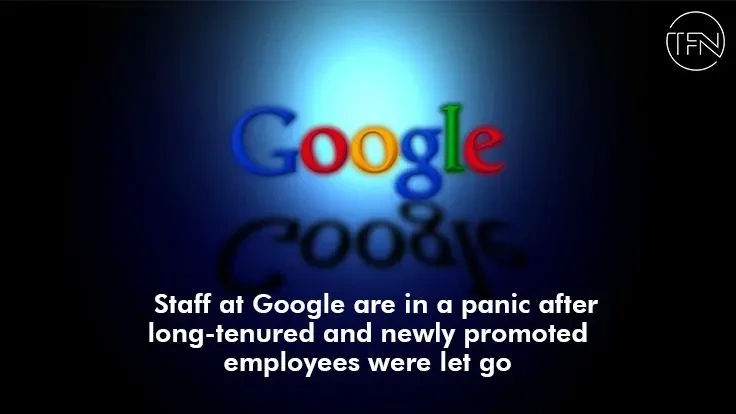 As the firm undertakes a huge round of layoffs, Google workers are searching for clarification from management and their peers.
Google, which is owned by Alphabet, revealed on Friday that it was laying off 12,000 workers, or about 6% of its full-time staff.
While staff members were prepared for a possible layoff, they are now challenging management about the layoff criteria that stunned several staff members, who woke up to discover their access to corporate properties barred. Some of the laid-off workers had received recent promotions or extended tenures.
Prabhakar Raghavan, head of Google's search division, issued an email to staff shortly after CEO Sundar Pichai's first message to them on Friday morning, stating he too felt "the duty to reach out" and requesting that they reserve their questions for a town hall meeting on Monday. As the business pushes through with the layoffs, there will be "bumps on the road," according to Raghavan.
Employees have complained that the company's FAQ about the layoffs, which CNBC has seen, is vague on several points. To find out who has been let go and why, employees have swamped Dory, the company's question-and-answer platform, and created online groups. Employees have been instructed by managers to save their queries for the town hall.
An inquiry for comment from Google did not immediately get a response.
The scramble draws attention to the difficulties Google may have in sustaining a positive workplace culture for its restless workforce of more than 160,000 full-time workers. Further altercations might result from the company's stated intention to terminate certain overseas workers, but it has not yet decided which ones.
Employees have been let go thus far in the US across a variety of business areas, including Chrome, Cloud, and its experimental Area 120 unit. Other employees who worked on the company's artificial intelligence technology, according to Bloomberg, were also let go.
CNBC was shown a list of the top queries from workers, which included incisive inquiries for management.
"How were the job cuts made? One highly scored question said, "Some excellent achievers were fired from our teams. "This hurts the remaining Googlers who witness someone with great visibility, favorable ratings, and a promotion yet still being fired."
What criteria were used to decide who was let go? Another popular query was read. Was the decision based on the employee's performance, the scope of the position, both, or something else?
How much runway are we trying to gain with the layoffs, another person questioned. Would you be able to properly describe what Google can do via layoffs that it could not have done without them?
Another one that received high marks challenged Pichai's claim in the email that "I accept full responsibility for the actions that lead us here."
On Dory, a worker inquired, "What does accepting full responsibility entail?" "Responsibility without repercussions appears to be a meaningless platitude. Is the leadership skipping increases and incentives this year? Will anybody be resigning?
Some workers got together on their own and formed impromptu organizations to find solutions. To keep track of those who were let go and the department they worked in, employees created a Google doc spreadsheet.
A Discord channel named Google post-layoffs was created by more than 5,000 laid-off workers, with themes ranging from ranting to labor organization and immigration difficulties. Some staff members set up Google meetings virtually. Others attempted to plan in-person gatherings.
Some people used the organization's internal meme maker to communicate with one another, find solace, and find solutions.
One meme included Mila Kunis from the film "Friends with Benefits." The unfortunate part is, I genuinely believed you were different, Kunis said in a sentence directed at the Google logo. Another parody had the caption "Leadership pay cut" and included the late President Bill Clinton waving the number "zero."
"Alphabet leadership claims 'full responsibility' for this decision, but there is little consolation to the 12,000 employees who are now without employment," said Parul Koul, executive chair of Alphabet Workers Union-CWA in a statement Friday. "A firm that generated $17 billion in profit in the previous quarter alone is acting atrociously and inappropriately."