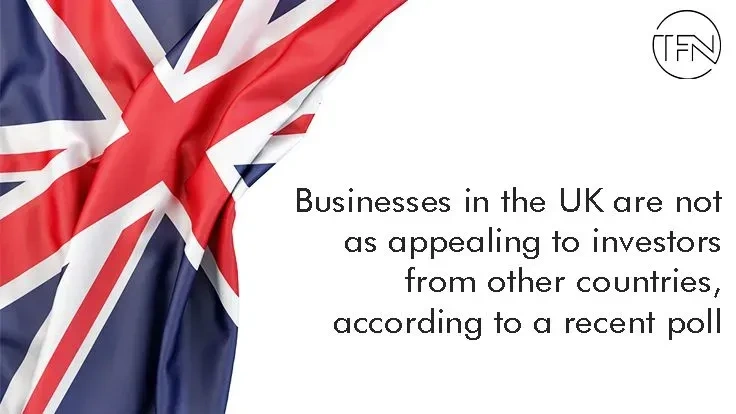 Foreign investors are beginning to lose interest in the manufacturing sector of the nation due to the fast-growing cost of energy and the political upheaval, according to the results of a poll of UK manufacturers done by the industry and announced on Monday.

The percentage of manufacturers who believe that the United Kingdom is still a competitive region has decreased to 31%, down from 63% a year ago, according to a survey that was conducted in November by the main trade association for British manufacturers, Make UK, and accountants PwC (Price Waterhouse Cooper). In addition, 43% of firms think that the UK is no longer as appealing to overseas investors.

In November, when former Prime Minister Liz Truss assumed office, there was severe political instability and economic hardship in the UK. Additionally, 53% of companies reported that political unpredictability reduced their level of business confidence.

On the other hand, Finance Minister Jeremy Hunt is anticipated to submit a plan this week describing a method to lessen the number of energy subsidies provided to businesses. These plans, according to Make UK, are likely to result in fewer employment being available and outputs that are already in threat.

The Daily Telegraph claims that if this is done, the cost of assistance would drop by 85% during the next fiscal year, limiting the cost to 5 billion pounds, or $6 billion.

S&P Global reports that the manufacturing sector in the United Kingdom had a significant fall in December, especially when compared to the other Group of Seven nations (G7).

According to Stephen Phipson, chief executive of Make UK, "the year ahead is likely to be quite hard for manufacturers with a strong combination of forces testing their fortitude." He said, "Ongoing supply chain disruption, workforce availability, and high transportation costs that show no signs of abating may be added to a rising feeling of economic and political insecurity in their key markets."

If the government does not provide appropriate energy bill help, as other competitors and nations do, firms might "slide through the cracks," according to Phipson.

Rishi Sunak, the prime minister of the United Kingdom, indicated in November that he intended to increase taxes to make up for a potential deficit in public finances of up to 50 billion pounds ($57.5 billion). A medium-term financial plan is anticipated to be implemented by the government with the objectives of "putting public expenditure on a sustainable foundation, getting the debt lowered, and restoring stability."

To counteract the decades-high level of inflation that is now hovering at 11%, workers in all spheres of the economy are at odds with the government. They want large wage increases.

The UK will endure one of the worst recessions and one of the weakest recoveries among the G7 countries for the whole calendar year 2023, according to Financial Times research. This is a result of the pandemic's long-term inflationary effects and the upheaval in Ukraine.